Who was the greatest British painter of the 20th century? Many, I suspect, would argue for David Hockney, Lucien Freud, Howard Hodgkin and Stanley Spencer. I would rank Paul Nash, Eric Ravilious, Ben Nicholson, Patrick Caulfield and Frank Auerbach higher, but I suspect few would share my view. That leaves perhaps the most plausible candidates like Francis Bacon, Bridget Riley and Walter Sickert – and Sickert (1860-1942) gets by far the least attention these days. Indeed, he has tended to be mentioned more in recent years for the implausible theory that he was Jack the Ripper, than for his paintings. That makes Tate Britain's new show, London's biggest London retrospective in 30 years, a welcome opportunity to fully consider it. We can quibble about the presentation (how did they find these wall colors?) but the content gives an excellent overview to facilitate your judgment.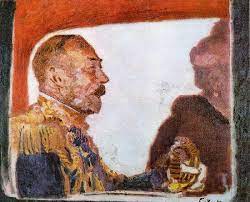 The final room features the once controversial late work made explicitly from photographs. Now this, like much of his oeuvre, can be seen as a proto-pop interest in media and celebrity – complementing his more typical interest in the more socially disadvantaged. The catalog, a substantial output with a dozen insightful essays, quotes Sickert's own joking summary of his method at this point: "…there's nothing to be done. You go through old copies of the Illustrated London News, or Punch, or better yet a newspaper like Judy, something the gory critics will never have heard of, find a cut you like, square it, paint it monochromatic using white and ultramarine, then let it dry for two or three weeks. When it's hard enough, take an old silk handkerchief… then take some linseed oil and rub the photo until the surface is smooth. Then, using a very restrained palette, you paint the thing over, but quickly with sparse, understated strokes, like a girl using lipstick.

Art writer and curator Paul Carey-Kent sees a lot of exhibits: we asked him to write down everything that comes to mind
Categories
Keywords
Author
Paul Carey Kent
Art critic and curator, based near Southampton. I write most regularly for Art Monthly, Frieze, World of Interiors, Seisma, Border Crossings, Artlyst, … and, of course, FAD.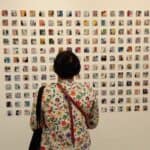 The first post-pandemic London Art Fair takes place in April (20-24) rather than the usual January, the mix is ​​as before: lots of bad or predictable material mixed in with enough good stuff to make a visit interesting.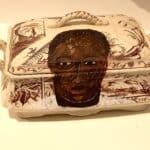 Lubaina Himid: from 'Swallow Hard: The Lancaster Dinner Service', 2007 Two current shows exploit parallel strategies with foreground effect […]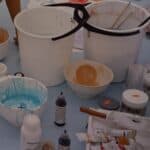 Perhaps then the studio is sliding into historic status. Not that there's anything wrong with historical inquiry ("A Century of the Artist's Studio: 1920 – 2020" to June 5)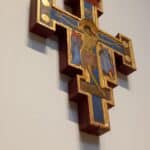 It's easy to find that because there's a time limit on temporary exhibitions, you focus on those because you might miss them and never really look into the institutions' permanent holdings, too deeply rooted in memory as they are. So while visiting some major new trade shows recently, I also thought: let's have a look around, see what we can find…