Real-time coverage of TechNet Cyber ​​2022, including blog posts, news and photos, all in one place. SIGNAL provides highlights and breaking news from speakers and panelists.
Latest event coverage
Know your spectrum, experts say
The electromagnetic spectrum could prove decisive in future conflicts.
DISA Prioritizes Secret Network for Zero Trust
The Defense Information Systems Agency may need to implement its zero-trust solution known as Thunderdome on its classified networks faster than expected.
DISA's dream list of digital solutions
The agency's director unveils a framework of capabilities needed to support the combatant.
Read more …
Sponsored content
Accelerate your technology goals with WWT's Advanced Technology Center
World Wide Technology's Advanced Technology Center (ATC) is an immersive learning platform developed to help government agencies discover, design and deploy the latest and most innovative technology solutions on the market. ATC provides a physical and virtual collaborative ecosystem of innovation, research, community, labs, and thought leadership that propels users to the forefront of technology to deliver critical results.
At the heart of ATC are WWT's data centers, which house more than 350 racks of equipment used to reduce technology evaluation time from months to weeks or even days.
By leveraging ATC, users can:
Compare solutions
Upgrade/migrate existing technology
Validate the architecture
Measure performance
Test functionality
To learn more, join the community and discuss
Content sponsored by
Related coverage
DISA is all about data centrality
DISA plans to leverage performance data to improve user experience.
Innovation Accelerates Military Readiness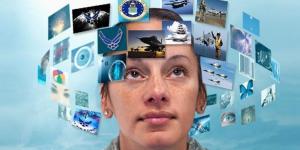 DISA offers the industry many opportunities for collaboration and business opportunities.
Unifying modern technology with data and computing
DISA's new Hosting and Computing Center strives to advance innovation and deliver modern "products" to warfighters.
Read more …